In Person Live – October 22-23, 2021 Orange Tree Resort 10601 N 56th St., Scottsdale, AZ 85254
EARLY BIRD PRICING
Charity Golf Tournament & Welcome Reception
October 22, 2021,
1pm-7pm
*One ticket included with a VIP Ticket
$125/person
(option to purchase a Foursome for $500 at checkout)
WITH ADVANCED AND FOUNDATIONAL CLASSES
Foundational Sessions To Be Covered:
Introduction to SDIRAs and Alternative Assets
IRA/LLC strategies
Tax and Legal strategies
Advanced Sessions To Be Covered:
Topics include: Note investing, private placements and raising capital, Solo 401(k)s, rental investing, precious metals, investing in private companies,

VC and fund investing
October 22-23, 2021 IN-PERSON SCHEDULE, Orange Tree Resort, Scottsdale AZ
October 22
Charity Golf Tournament & Reception. Separate Ticket Required or Included with VIP Admission.
Charity Golf Tournament

&

Welcome Reception Happy Hour

- Included with VIP Admission."
Come Experience 18 Holes of Championship Golf at the Orange Tree Golf Club. All Proceeds Go to Charity
4-Person Scramble, Shotgun Start Promptly at 1:30pm
Enjoy Special Prizes and Fun Challenges (longest drive, closest to the pin, etc.)
The Winning Team Will Receive the Coveted Trophy, "THE ROTH CUP"
Following the Golf Tournament, We Will Host a Welcome Reception & Happy Hour with Drinks and Food.
*If You Wish to Participate in the Charity Golf Tournament or Attend the Welcome Reception Without the VIP Option You Can Purchase Tickets Here.
October 23
7th SDIRA Summit
Registration & Breakfast

- Enjoy breakfast and Networking
General Session:
Mat Sorensen

&

Mark Kohler

Opening Remarks/ Self-Directed IRA Essentials, "Getting Started & What Is Possible"
General Session:
Self-Directed IRA Rules & Avoiding Prohibited Transactions

- Know what pitfalls and land mines to avoid when investing in my retirement account
Due Diligence Deep Dive

To 10 due diligence tips when investing
An Inside Look at Investing Your SDIRA in Real Estate & Promissory Notes

- How to invest your IRA in real estate, private and hard money deals
General Session:
IRAs of the Future: Bitcoin & Crypto

- A deep dive into cryptocurrency and your IRA. Strategies to invest with or without an IRA/LLC
Roth & Roll

- All about Roth strategies - the backdoor Roth, Kid Roth, and Roth conversion chunking
What the UBIT?

- Avoiding & Navigating UBIT & UDFI with your IRA or 401(k)
Supercharge Your Accounts

- A creative brainstorming session and 100 different strategies to supercharge your Roth
Open Forum & Q/A | Closing Remarks:
Mat Sorensen

&

Mark Kohler
BACK TO TOP OF SCHEDULE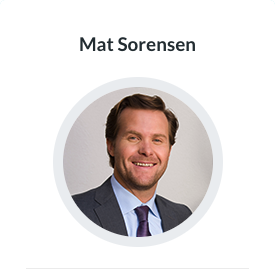 More Info
Founder and CEO of Directed IRA & Directed Trust Company, is an attorney, best-selling author, and a national speaker and expert on self-directed retirement accounts.
Mat has been at the forefront of the self-directed IRA industry for over 12 years. He wrote The Self-Directed IRA Handbook, which is the most widely used book in the self-directed IRA industry that has sold over 20,000 copies. Mat is a partner at KKOS Lawyers and has advised thousands of SDIRA clients as well as financial institutions on SDIRA rules since 2006. Mat received a B.S. in Economics from the University of Utah in 2001 and his Juris Doctor from the University of Maryland School of Law in 2004.
He has been published, referenced, cited, or quoted by The Wall Street Journal, The Guardian, Forbes, Entrepreneur, and Yahoo Finance on self-directed IRA topics. Learn more about Mat at his sites –

https://sdirahandbook.com/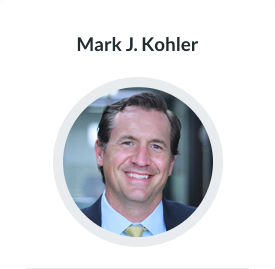 More Info
Founder and CFO of Directed IRA & Directed Trust Company, is an attorney, CPA, and best-selling author of 4 books (3 of which have chapters on self-directed IRAs).
Mark J. Kohler, M.Pr.A., C.P.A., J.D., is a best-selling author; national speaker; radio show host; writer and video personality for Entrepreneur.com; regular television commentator on tax and legal issues; real estate investor; senior partner in the law firm, Kyler, Kohler, Ostermiller & Sorensen, and the accounting firm of Kohler & Eyre, CPAs. Mark has advised thousands of SDIRA clients since 2004. Mark is a personal and small business tax and legal expert, who helps clients build and protect wealth through wealth management strategies, and business and tax remedies often overlooked in this challenging, ever-changing economic climate. His seminars have helped tens of thousands of individuals and small business owners navigate the maze of legal, regulatory and financial laws to greater success and wealth.
Mark received his B.S. and M.Pr.A. in Accounting from the University of Utah, and his Juris Doctor from Willamette University in 2000. Learn more about Mark at his sites –
https://markjkohler.com/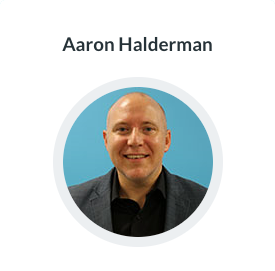 More Info
Senior Vice President of Directed IRA & Directed Trust Company, is a self-directed IRA investor & educator, bestselling author, national speaker and direct response marketing expert.
Aaron has over 12 years of real estate development, distressed debt management and investing experience. Aaron manages his portfolio of private investments at IronSide Capital, a nationwide real estate and note investment firm. He serves as Chairman of NoteWorthy USA, a publisher of the NoteWorthy Newsletter, educational training programs and host of two annual investing conferences, the NoteWorthy Summit & National Convention.
Aaron is currently working on a new book project that will serve as a Step by Step Guide on Buying & Selling Real Estate Mortgages. Aaron and his wife, are the proud parents of 6 children. Aaron holds a Bachelor in Science from Arizona State University.
More Info
Attorney in the law firm, Kyler, Kohler, Ostermiller & Sorensen, is a member of the State Bar of Arizona, Association of Corporate Counsel, and the American Bar Association.
Kevin is passionate about helping Entrepreneurs navigate the world of business/tax/estate planning. His 'bread and butter' practice areas consist of business entity formations including LLC's and corporations and helping clients implement associated business tax write-offs, forming self-directed IRA LLC's, self-directed Solo 401k's, and estate plans (revocable living trust, will, power of attorney, etc.). Kevin loves helping clients protect their assets and save taxes.
Kevin regularly assists clients with navigating the rules surrounding self-directed retirement accounts including prohibited transactions, UBTI and UDFI taxes. He also has helped many small business owners and real estate investors avoid the costs and risks of litigation by helping to settle disputes out of court.He also has experience representing clients in commercial and real estate litigation matters, bankruptcy, and probate.
FREQUENTLY ASKED QUESTIONS
What Hotels are Nearby for the Summit?
What is the weather like during the Summit?
Temperatures range from highs near 86 and lows near 60. On average, there is 5% or less chance of rain this time of the year.
Who do I contact if I'm interested in Sponsoring or Speaking?
Can I Bring My Spouse Or A Guest for free?
Because of our VERY limited seating, every person must purchase a ticket to get into the event.
Is my registration fee or ticket transferrable?
We are not offering transfer of tickets.
How can I contact the organizer with additional questions?
Is there parking nearby for the Summit?
Parking is available onsite at the host hotel located at Orange Tree Resort 10601 N 56th St., Scottsdale, AZ 85254
What is there to do nearby at the Summit?
On the edge of the Phoenix metro, attendees will have access to world-class spa resorts, golf courses, art venues, local nightlife, and beautiful landscapes and trails.
What's the refund policy?
We are not offering refunds or transfer of tickets.
Can I update my registration information?
Can I Get A Refund If I Can't Attend?
We are not offering refunds at this time.
What Should I Wear?
The dress code is business casual for the event. Our meeting room WILL be on the cool side, so plan accordingly and bring an additional sweater, wrap, or jacket.
WHAT PREVIOUS ATTENDEES HAVE SAID ABOUT THE SUMMIT
S.D.
Mat's "Super-Charge" section was great, and I also liked Randy's section on Planning Your Self-Directed Retirement
C.M.
I liked Mat's information on non-recourse loan the most. It was very helpful!
M.S.
Mat Sorensen and his presentation was outstanding.
M.D.
It was really helpful to hear Mark Kohler's and Randy Luebke's presentations on Asset Protection Rules and Maximizing Your Self-Directed Retirement.
L.D.
Mat Sorensen's "Super-Charge" presentation was great. I also liked Randy Luebke's section on planning.
M.H.
Mat and Mark make it easy to understand and absorb difficult-to-understand material.
O.E.
The Summit was very well organized with great speakers who spoke on topical issues.
R.V.
It was very helpful to learn about asset protection rules for self-directed IRA's, 401(k)'s and retirement.