Self-Directed IRA SUMMIT
Hosted by Mat Sorensen

THE 9TH SELF-DIRECTED IRA SUMMIT
Scottsdale, AZ / October 2022
Did you miss the last Self-Directed IRA Summit?
NEW RELEASE: Summit Recordings
Get the recording and Take control of your retirement on your own time!
Over 9 hours of Self-directed IRA training with industry experts

Full video access to the entire summit
10+ different topics
Foundational Session: Introduction to SDIRAs and Alternative Assets, IRA/LLC strategies, Tax, and Legal strategies.
Advanced Session: Real Estate, Cryptocurrency, note investing, private lending, private placements and raising capital, Solo 401(k)s, rental investing, investing in private companies and small businesses, VC, and fund investing.
6 months access to all presentations and workbook slides
$199 Limited Time Only
Speakers
THE 9TH SELF-DIRECTED IRA SUMMIT
Learn game-changing self-directing strategies from leaders in the industry.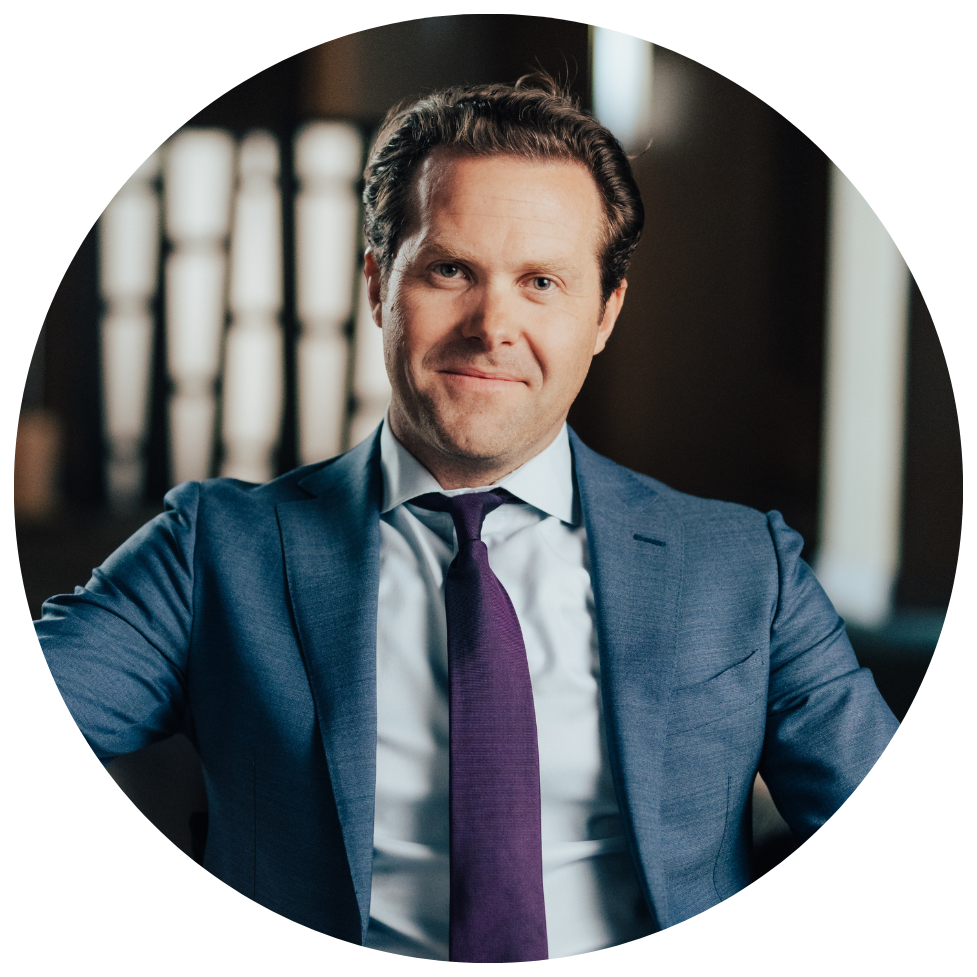 Mat Sorensen
Founder and CEO of Directed IRA & Directed Trust Company, is an attorney, best-selling author, and a national speaker and expert on self-directed retirement accounts.
Mat has been at the forefront of the self-directed IRA industry since 2006. He wrote The Self-Directed IRA Handbook, which is the most widely used book in the self-directed IRA industry that has sold over 30,000 copies.
Mat is also a VIP Contributor at Entrepreneur and has been cited, referenced, or quoted by the Wall Street Journal, Forbes, and The Guardian on self-directed topics.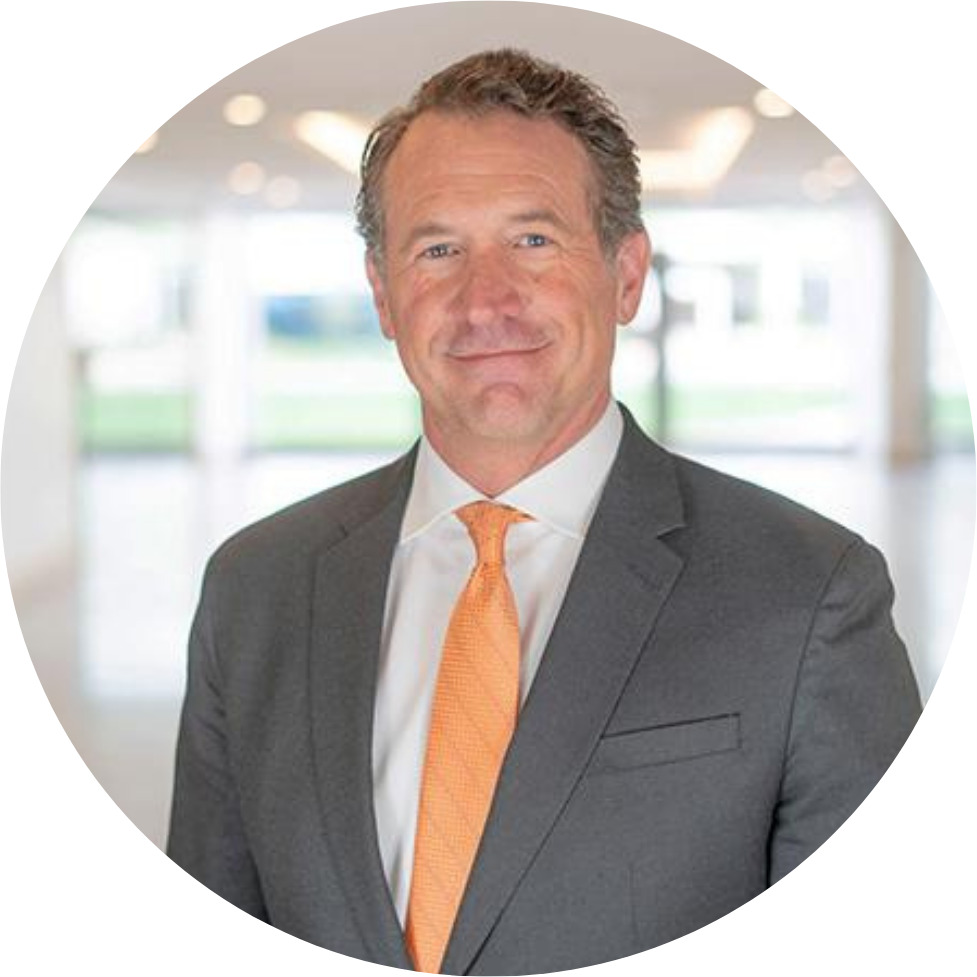 Mark J. Kohler
Founder and CFO of Directed IRA & Directed Trust Company, is an attorney, CPA, and best-selling author of 4 books (3 of which have chapters on self-directed IRAs).
Mark J. Kohler, M.Pr.A., C.P.A., J.D., is a best-selling author; national speaker; radio show host; writer and video personality for Entrepreneur.com; regular television commentator on tax and legal issues; real estate investor; senior partner in the law firm, Kyler, Kohler, Ostermiller & Sorensen, and the accounting firm of Kohler & Eyre, CPAs. Mark has advised thousands of SDIRA clients since 2004. Mark is a personal and small business tax and legal expert, who helps clients build and protect wealth through wealth management strategies, and business and tax remedies often overlooked in this challenging, ever-changing economic climate. His seminars have helped tens of thousands of individuals and small business owners navigate the maze of legal, regulatory, and financial laws to greater success and wealth.
Mark received his B.S. and M.Pr.A. in Accounting from the University of Utah, and his Juris Doctor from Willamette University in 2000. Learn more about Mark at his sites –
Katie Nentwick, Attorney
Attorney at KKOS Lawyers, Katie's focus at KKOS is helping entrepreneurs structure their business, save taxes, and protect their assets. Whether clients are looking to restructure their primary business, start a side hustle or self-direct their retirement assets, her goal is always to provide a comprehensive picture of their financial and legal world.
Katie has over a decade of experience in financial planning, her unique background of law and finance is particularly helpful to clients looking to translate their life's work into a comfortable retirement and lasting legacy.
Katie received her BSBA in Finance from the University of Akron, and her Juris Doctor from the University of Akron School of Law. Outside of KKOS Lawyers she enjoys traveling, hiking and spending time outside with her two wirehaired pointers, Finnegan & Lloyd.
Aaron Halderman
COO of Directed IRA & Directed Trust Company, Aaron is responsible for sales and relationship management, product and strategy, client services, operations, and marketing at Directed IRA. Prior to joining Directed IRA, Aaron was a managing partner for a private investment company that acquired over 2,000 single-family assets nationwide and managed over $100 million in note investments.
Aaron has over 15 years of real estate development, distressed debt management, and financial services experience. Aaron is the publisher of the NoteWorthy Newsletter and host of two annual note investing conferences, the NoteWorthy Investors Summit & the National Convention.
Aaron holds a Bachelor in Science from Arizona State University. Aaron loves spending time with his children, traveling, golfing, and following sports stats.
John Shekarchi, Attorney
Directed IRA Board of Directors
John is an attorney, homebuilder, real estate developer and investor, and private money lender. He has self-directed his IRA into real estate deals and private notes for over a decade. He is a 1985 graduate of Providence College and a 1992 graduate of Suffolk University Law School.
Joanna Garzilli
Virtual Attendee Emcee. Manager, Marketing & Business Development
Joanna has extensive experience as a TV talk show host and is an award-winning Harper Collins author. She worked in journalism for the Editor of Euromoney Magazine and Piers Morgan at The Daily Mirror. Held positions at notable banks including investment banking at J.P. Morgan, P.R. at Goldman Sachs and corporate finance at Merrill Lynch in The City of London.
Kevin L. Kennedy
Senior Attorney at KKOS Lawyers
Kevin is a tax lawyer that helps small business owners and real estate and crypto investors with tax, business, and estate planning. His 'bread and butter' work consists of helping clients establish their 'trifecta'. He also has a niche in the area of self-directed IRA/401k law. Since working for KKOS Lawyers in 2014, he's formed 1,000+ LLC's, S-corp,'s, self-directed IRA LLC's, self-directed Solo 401k's, and estate plans (revocable living trust, will, power of attorney, etc.).
Kevin advises real estate investors to maximize tax benefits from their rentals, establish protection for themselves from their rentals and vice versa, and to properly coordinate their rentals into their estate plan. Also, he helps small business owners to implement various tax deductions including properly paying their kids, home office, auto, travel, dining, healthcare, and retirement contributions, and to properly coordinate their business into their revocable living trust.
Additionally, Kevin works with crypto investors and advises them on how to structure their entities and to understand the how the various type of crypto activities are taxed.
Lastly, he advises investors who want to use their retirement account (IRA, 401k, etc.) to invest in the alternative markets e.g. real estate, crypto, lending, etc., and who want to maximize use of their Roth IRA's and Roth 401k's.
Steve Olson
Steve Olson has been in the real estate game since 2002. He completed his first real estate deal while still in college and decided to pursue investing as a full time career at that point.
Throughout the ups and downs of the market since the early 2000's, Steve has completed a wide range of real estate transactions including the sale of raw land, bulk foreclosure packages, single family flips, and single family/small multi family rentals.
Steve is currently the Director of Sales for the Fourplex Investment Group (FIG), which develops fourplex projects in the Salt Lake City, Houston, Phoenix, and Boise metropolitan areas. These projects typically range between 200 and 350 units and are built as townhomes, but are platted as fourplexes, or sometimes larger 20-30 unit buildings.
Investors interact with FIG by purchasing units for cashflow or even acting as private lenders to assist FIG in needed capital for acquiring and developing land.
Steve graduated from Brigham Young University and is currently pursuing a Masters in Real Estate from Georgetown University. He lives in Alpine, UT with his wife and 4 kids.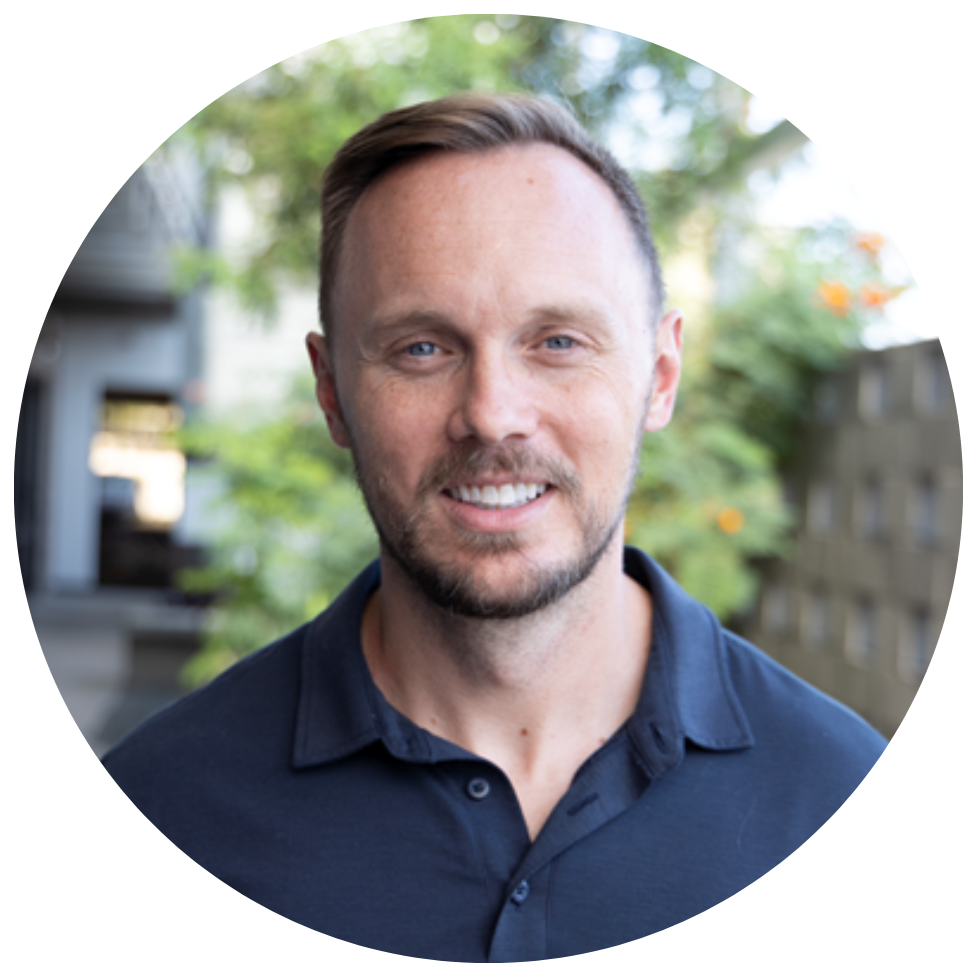 Jamison Manwaring
Co-Founder & CEO at Neighborhood Ventures
Jamison Manwaring is Co-founder, Managing Partner, and CEO of Neighborhood Ventures. In 2020 he was selected as Phoenix Business Journal's 40 under 40. Before Neighborhood Ventures, he served as the Vice President of Investor Relations at LifeLock and assisted the company in its successful sale to Symantec in February of 2017.
Before LifeLock, Jamison was a technology analyst at Goldman Sachs where he participated in over a dozen software IPOs including Tableau, Alarm.com, and LifeLock. Jamison graduated from the University of Utah with a BS in Finance.
Michael Frost
Co-Founder & President of Heritage Family Offices
Michael is known as a thought leader in the professional services industry based on his 11 years of experience owning and operating a multidisciplinary firm. Prior to starting HFO, he spent his career as a wealth manager and investment advisor for a few of the most prestigious financial institutions. After years spent in the institutional space, Michael recognized the value of having tax, law, wealth management, and insurance services all under one roof.
As a result, he opened a Registered Investment Advisory Firm, a CPA firm, and Insurance company. He also aligned himself with the sophisticated planners at Nelson Law Firm, now known as HFO Law Group. With an emphasis on professional collaboration, Michael brings an entrepreneurial spirit to the team along with his experience in independent non-bias investment management, financial planning, private banking, insurance plan design, and specialty financing needs to the Heritage family.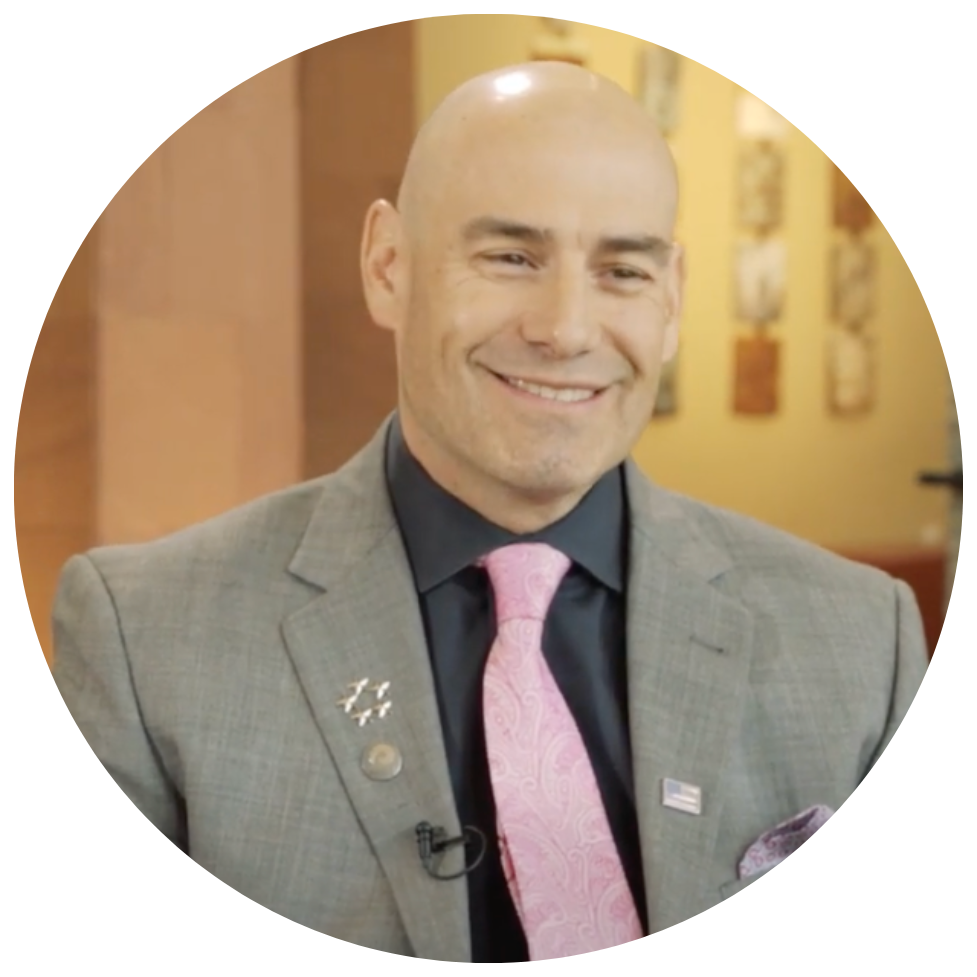 Bill Predebon
Founder/President, Creative Solutions Investments, LLC
Creative Solutions Investments, LLC, (CSI,LLC) is a Real Estate Investing Company, specializing in Fix and Flip short term investments, creative financing and creative investing strategies. Ultimately, long term buy and hold strategies.
CSI offers investments opportunities, joint ventures, partnerships, capital investments secured by DOT, among others. If Real Estate Investing is something you believe in, are passionate about, or have always wanted to get involved in, or perhaps you simply want to expand your existing RE Business, let' s connect! CSI helps to create real estate investors.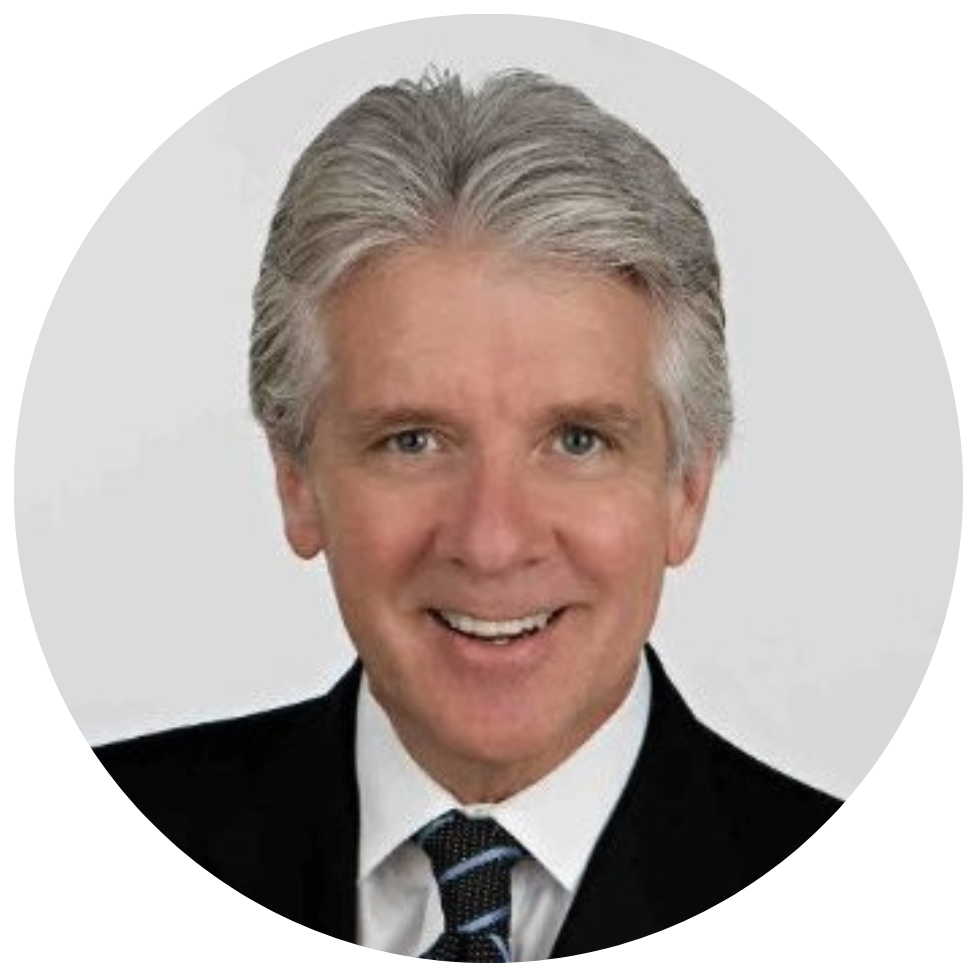 Randy Luebke
Financial Consultant, President, Lifetime Paradigm, Inc.
We are Registered Financial Consultants and Independent Fiduciary Advisors.  We work with successful business owners, real estate investors, late-stage pre-retirees, CPA's and attorneys, providing them with our unique and proprietary real estate-integrated and self-directed financial planning, consulting and coaching system called, The 4×4 Financial Independence Plansm.
Randy has been doing this for over 30 years, and what he's found is that his best clients have one thing in common.  That is, every single day they struggle because they want more.  Not because they are greedy.  They just want more time and more money, to do more of the things they really enjoy.  They want to spend more time with the people they love and give more money to the causes they care about most.  They struggle because they want less stress and more fulfillment in their busy lives and, frankly, who doesn't?
Randy has been an independent entrepreneur for most of his adult life and, over the years, he's been fortunate to have learned a lot through both personal experiences and training.  So now, he teaches clients how to do the things that have helped him to improve his life, so he can help them to improve theirs.
Thursday, October 20 | Day 1
Welcome & Introduction:
What to Expect and How to Get the Most Out of Attending the Summit
Mat Sorensen
How to Self-Direct and What Are Your Options:
Self-Directed IRA Investing

Account Types
Investment Options

Self-Directed IRA Rules & Prohibited Transactions
Mat Sorensen
Trifecta – Tax and Legal Plan to Save Taxes and Protect Your Assets
Mat Sorensen & Mark Kohler
Networking Reception (drinks and Hors D'oeuvres will be served)
Book Signing & Photos with Mat Sorensen, and connect with top Self-Directed IRA Experts in the industry.
Friday, October 21 | Day 2
Registration – Enjoy Coffee & Tea
Roth n' Roll:
Back Door
Mega Back Door 401k
Mark Kohler
Cryptocurrency and Trends Update:
Buy, Stake, Mine with an IRA
Real Estate and Crypto Diversification
What's New in the Metaverse
Development with NFTs and IRAs
Mark Kohler
IRA/LLC aka Checkbook IRA
Mat Sorensen
Real Estate Single-Family to Multi-Family to Commercial
Speakers: Jamison Manwaring, Chris Loeffler/Howard Hill
Panel: Adding Alternative Assets to Your Retirement and Overall Financial Plan
Moderator: Mat Sorensen
Speakers & Panelists: Randy Luebke, Katie Nentwick, Michael Frost
Solo 401(k) Accounts
Q/A at end of presentation
Kevin Kennedy, Tax Attorney
Panel: Using Self-Directed IRAs in Real Estate with Real-World Examples – The panelists have experience in over 100 different deals with self-directed IRAs and solo(k)s
Moderator: Mat Sorensen
Speakers & Panelists: John Shekarchi, Bill Predebon
Supercharge Your Accounts and Advanced SDIRA Strategies
Mat Sorensen
Open Forum & Q/A | Closing Remarks:
Mat Sorensen & Mark Kohler
Closing Networking Reception (drinks and Hors D'oeuvres will be served)
* VIP ONLY Dinner *
Location to be provided after registration.
See what others have to say…
Mat Sorensen and his presentation was outstanding.
M.S.
It was very helpful to learn about asset protection rules for self-directed IRA's, 401(k)'s and retirement.
R.V.
The Summit was very well organized with great speakers who spoke on topical issues.
O.E.
I liked Mat's information on non-recourse loan the most. It was very helpful!
C.M.
I plan to attend all of them because I really learned a lot. Also, I trust your team the most because they have already helped the clients I have to refer to Directed IRA
P.D
Mat and Mark make it easy to understand and absorb difficult-to-understand material.
M.H.